Predatory Lending Practices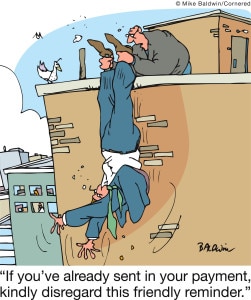 Lenders do not have a lot of fear when it comes to trying to make money. Of course, their only real goal is to generate profit and benefit the shareholders who stand to get rich as a result of the efforts. All of that being said, it is still not something that is either good for society or communities. In the case of the United States, there are plenty of communities that are being ripped apart not only by the payday loan debts, but also because of the debate about what to do with the loans and the lending laws that are in place.
Many regions of the country are desperately seeking other methods of getting payday loans under control. Some have proposed to do capping and others to regulate other aspects of the market. The payday loan industries see the writing on the wall and are trying to influence this legislation as much as possible; they have usually succeeded, but it is becoming less possible for them to do so now. Thankfully, people are waking up to the predatory lending practices that they are using.
Middlemen in Payday Loan Debt
One of the things that the government is going after is the middlemen who are providing payday lenders with all of the information that they need in order to target common men and women who are just trying to get through their day with work and family responsibilities. The majority of these middlemen are lead generation websites that can make a lot of money from getting information and sending it over to the payday loan companies. These middlemen are able to get all of the advantages that they could want from working in the industry, which includes great kickbacks, profit, and not a lot of scruples involved.
These middlemen can make millions of dollars by selling bank account information, email and even home addresses for the payday loan companies. It is something that a lot of people are having issues with in the modern world.
Harassment and Marketing
The two other predatory lending practices that many people despise are the marketing ideas that come from many of the cash advance companies. For example, people who are trying to market a certain loan will write things like "Bad Credit OK", which makes it really hard for people to avoid getting the money that they need.
Finally, the harassment that comes after getting the loan is something that a lot of people are trying to overcome at all costs. It is one of the real big problems in the industry that is getting slowly eradicated with the help of some of the legitimate payday loan consolidation companies that are out there today.
Help Us Spread The Word
Tweet
Tags: getting payday loans under control, legitimate payday loan consolidation companies
Trackback from your site.