Why Payday Loans Will Never Go Away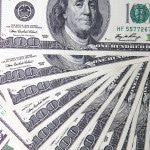 A recent bill in Louisiana was not passed for a few different reason, but namely because the payday loan industry was able to convince enough people that they are a good thing for the state to have. It comes right in the face of a new study showing that the payday loan industry cost the state of Louisiana around $142 million in net economic activity over the past few years. It is a huge issue that many people are contemplating, but there are some serious considerations moving forward with payday lending reform.
The first is that the payday loans are never going to completely leave the state even if everyone wanted them to. For the most part, the urban poor and even many in the rural areas need the assistance of the payday loan companies when it comes to emergencies and other similar types of loans. Even studies are showing that they would find the money elsewhere if they did not get it from a payday loan, which has prompted many lawmakers to re-consider their decisions.
Payday Lending and Regulation
One of the biggest problems with the regulation is that the payday loan companies have a lot of sway and support because of the money that they control. Many of them are putting a lot of money into things like the lobbying firms that can help them to get influence in the legislatures and then make changes the way that they want them.
Most of the regulators know that this is happening in some regard, but have to be cautious with how they approach it. If they are too relaxed, there could be political problems; a Utah governor was forced to resign after it was obvious that payday loan companies were too close with that party after failing to pass a bill.
Yet, there are plenty of politicians that do not want to make waves with the payday loan and financial companies of that nature. They are trying to avoid the regulation because it obviously suits them from a financial and political perspective.
The other issue, which is arguably more important, is the fact that these people in poorer regions actually need the loans in order to survive! Many people who are trying to get over their problems with the payday loans will need to be able pay off these debts as soon as possible, but it can't happen without the right kind of legal status.
Help Us Spread The Word
Tweet
Tags: payday lending and regulation, payday loan lobbies
Trackback from your site.