California Payday Loan Laws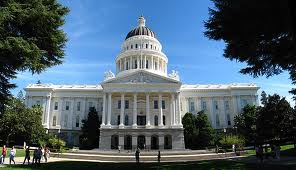 Many states have enacted laws to protect the borrower from predatory lending and California Payday Loan Laws are no exception. In California, it is considered legal for a company to offer a payday loan or a cash advance.  With that being said there are thousands of "storefront" lenders across the state you can choose to do business with.
On the other hand "internet payday lenders" must be licensed in California to offer loans its residents.
To see if your internet lender is licensed you can find out here: Licensed Internet Payday Lenders
California Payday Loan Laws are as follows:
California Financial Code §§ 23000 to 23106
Terms of a California Payday Loan
Maximum Loan Amount: $300
Loan Term: Max: 31 days
Maximum Finance Rate and Fees: 15% of check
Finance Charge for 14-day $100 loan: $17.65
APR for 14-day $100 loan: 459%
Maximum Number of  Loans at One Time: One
Rollovers: Prohibited (No fee can be charge for an extension)
Limits on Collection Fees:
Collection Fees: $15 NSF fee
Again, if you are looking to do business online with an internet payday lender it is best to see if they are licensed in the State of California first to avoid hassles and predatory lending practices.
Help Us Spread The Word
Tweet
Tags: california payday loan, california payday loan laws, internet payday lenders
Trackback from your site.