New York Payday Loan Laws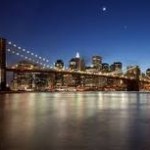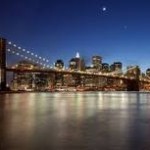 New York Payday loan laws are cut and dry. Payday loans are also known as Cash Advance Loans or Check Advance Loans. They are preferable by consumers because there so easy to get. Payday loans are secured against the borrowers next pay check. Unfortunately the rate at which the borrower receives the money is very high, an amount between $15 and $30 for every $100 borrowed. What is worse, due to this high interest rate lot of borrowers must roll over these loans over and over again equaling the accumulated fee to EAI of 780%. Under some extreme situations, the rate could even be 1000% or more.

Anyone living in New York must know that these payday loan laws completely prohibit the above high rates and these loans in general. Those who are operating their payday loan business through the internet often say that this restriction does not apply to them because their business is outside the state or because they are operating through the internet. This is not true. Does not matter where they are, if the borrower is in New York, they are not obligated to pay these high rates. But if the money was borrowed it must be paid back.
Payday loans providers sometimes utilize a third party collection agent/agency to collect the loan amount from the borrower. These agents tend to harass the borrower on behalf of the lender and are relentless. Notice that the lender is only indirectly responsible for the agent's actions. Fair Debt Collections Practices Act (FDCPA) dictates that any such agent must stop contacting the borrower in any way if they ask them to do so in written order. This law is even more severe in New York. The borrower can even order the lender to stop harassing them. A few other payday loan laws in action in New York are:
– Check cashers are not permitted to cash check with deferred dates. This is prohibited in New York – The lender must be legally licensed to provide the short term loan. Mind that loan sharks are never  legal or licensed – The annual criminal usury is 25% and civil usury is 16%.
While of course payday loan laws in New York are quite effective, lenders try to find their own loopholes. The best decision is to contact us to eliminate these loans.  Internet lenders do not have legal recourse against New York residents but most lenders are very aggressive and can make your life very difficult. We see these lenders violate people's rights all the time but you're not alone and we will stop them when you are in our program.
Help Us Spread The Word
Tweet
Tags: New York Payday loan laws, ny payday loan laws, payday loan laws in NY
Trackback from your site.