Pennsylvania Payday Loan Laws
Pennsylvania payday loan laws are simple, payday loans are not allowed in the State of Pennsylvania. (The Check Cashing Licensing Act of 1998 prohibits check cashing agencies from issuing payday loans) But many online lenders try to find legal loopholes around this ban on payday loans.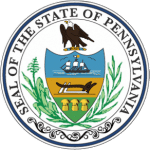 Pennsylvania law does allow small loans and the interest rate cap in PA is 26%, but most payday lenders rely on their partnerships with their  federally chartered, out of state banks and claim they are exempt from this law or they align themselves with Indian tribes which operates under their own set of laws. Unfortunately, most payday lenders charge well above 400% APR. We have seen some above 1000%. Most payday lenders know the payday loan laws in PA and that they aren't supposed to issue these types loans to PA residents but do so anyways. They feel that since most people aren't aware of the payday loan laws they cant get away with charging high interest and fees. But nonetheless check cashing agencies are prohibited from issuing cash advances based on the basis of a post dated check.
If you have borrowed money and are a resident of PA the debt should be paid back and we can help. Also note, owing a payday lender is not a crime it is a civil matter. We have been hearing a lot of complaints from consumers who come to us stating that payday lenders or over zealous debt collectors are threatening people with jail. It is against the law for a bill collector to make such statements and your debt cannot be discussed with any one else other than your spouse, you and your attorney. Payday loan laws in Pennsylvania should be discussed soon in the states legislature to combat rogue internet lenders operating illegally.
Even though Pennsylvania payday loan laws are clear, if you have borrowed money from payday lenders generally and morally you are obligated to pay it back nothing more. That is where we have helped hundreds of people get these loans and lenders taken care of. And remember you cannot be arrested for owing a debt. Fill out the form to the right to see how much we can save you.
Help Us Spread The Word
Tweet
Tags: pa payday loan laws, payday loan laws, payday loan laws in pennsylvania, pennsylvania payday loan laws
Trackback from your site.