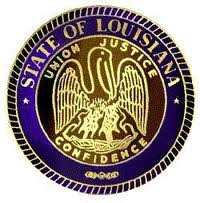 In Louisiana and other states in the south, the battle between the public defenders and politicians / watch dog groups versus the payday loan industry has heated up. In recent months it seemed that there was no fight left in the payday loan industry. In many states the industry is endorsing bills that pass regulation in an effort to come to a consensus and prevent a wholesale change to their way of life. However, in the southern states, they sometimes have a kick of resistance left in them.
The most recent death of House Bill 239 from Representative Ted James of Baton Rouge has serious implications for the state of the payday loan industry in the south. Even if it is a strange victory in a sea of defeats, it is a victory that comes on the heels of a number of studies that should have swayed public opinion in the other way. One of the main reasons it has not is because the payday loan industry is finally using an argument that is true and works; so many people need payday loans in order to survive.
Poverty Stricken Payday Loans
In states like Louisiana, it is not hard to find poverty stricken neighborhoods and regions. Inner city Baton Rouge and New Orleans provides plenty of urban areas that are full of poverty while there are country towns and villages that don't do much more than farm small plots of land. Both rural and industrial are struggling in Louisiana, which is the perfect recipe for taking out small loans when the emergencies hit.
Unfortunately, emergencies hit often and they lead to a payday loan debt trap, which can last for many months and even years. The average length of debt from a payday loan has reached six and a half months, which is definitely higher than the few weeks most often touted. The biggest problem for politicians is that the payday loan industry now has a valid point. In reality, many of the poor people in Louisiana would not be able to survive without the loans.
There is now a reason for the politicians to keep payday loans for the poorest people who are alive. Making them cheaper or restricting their ability to lend to people makes it harder for poor people to get money, which obviously grows the burden on the state. Many politicians would rather have the burden on these small private companies that make a lot of money if they are successful.
Treatment Changes and Payday Loans
A lot of politicians are coming out in favor of better treatment and conditions for those who are in payday loan debt, however. The vast majority of men and women who take out these loans get harassed on a regular basis from payday lenders, which is problematic for many reasons. If a new bill were to enter the House of Representatives in Louisiana, it should focus more on the role that politicians have to protect people from harassment and from violence rather than change their financial habits.